The New Bedford Foss Marine Terminal in Massachusetts, USA, is set to begin operations this summer.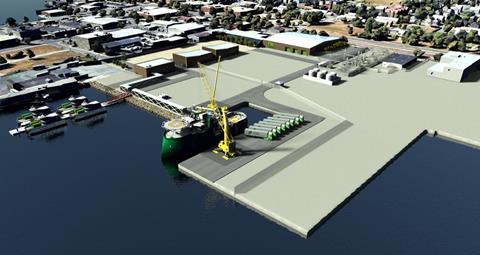 Foss Offshore Wind is a Saltchuk Marine division established in 2020 to service North America's emerging wind energy sector. It is developing the marine terminal on the former Eversource Energy/Sprague Oil property.
The terminal will support the construction of the USA's first commercial offshore wind project, Vineyard Wind.
The complete buildout will feature office space for project teams, crew marshalling facilities, workspaces and a marine coordination centre for technicians. Initially, Foss will offer laydown services for the 450-ft-tall (137-m) monopile towers and more than 300 ft-long (91 m) wind turbine blades.