Noatum Terminals has acquired four Liebherr cranes that will be put to work at its facilities in Sagunto, Castellon and Tarragona, Spain.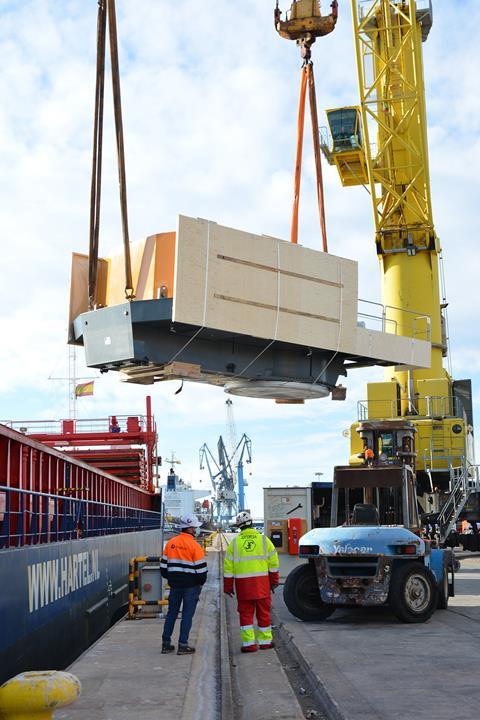 Two of the cranes will be destined for Noatum Terminal Sagunto – LHM420 Pactronic models that have a maximum lifting capacity of 124 tonnes. The units are capable of handling bulk goods, general merchandise and project cargo.
An LHM420 will be delivered to Noatum Terminal Tarragona, a facility specialising in port operations for agri-foodstuffs.
The fourth crane – an LHM550 – will be operated at Noatum Terminal Castellon, a multipurpose terminal that offers services for containerised cargo, other unitised and project cargo, as well as solid and liquid bulk. The model has a lifting capacity of 144 tonnes and an outreach of 54 m.
The first crane arrived at the Sagunto terminal January 5 on the vessel Hoogvliet, and will soon be operational. The other three units will arrive in the coming months.