HLPFI's Megan Ramsay spoke with OMA Group's Ian Treder on the project logistics opportunities arising out of Africa, and the company's restructuring to support developments on the west of the continent.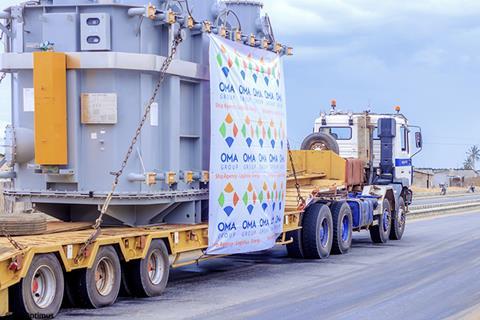 Senegal has been identified as a potential growth market for the project logistics business; key developments are in the Grand Tortue Ahmeyim gas field, and Woodside's work on the Sangomar field, both set to produce the first oil in 2023.
According to Ian Treder, logistics director at OMA Group (which provides ship agency, logistics and energy support services in West Africa): "The government is actively pursuing new port projects and local content is increasingly important as the government invests in infrastructure and people.
"Certainly from OMA's viewpoint we are scaling for growth in our logistics business in Senegal to match what we have in Ghana – and will offer a complete and compliant logistics platform dedicated to the energy industry including warehousing, yard storage, container depot and offices in Senegal."
As for Ghana, Treder said that country is "historically one of the greenest countries in the world, generating the majority of its energy from renewable sources such as hydroelectricity from the Akosombo Dam".
In 2019, Ghana released its renewable energy master plan, which aims to:
Increase the proportion of renewable energy in the national energy generation mix from 43 MW in 2015 to 1,364 MW by 2030 (with grid-connected systems totalling 1,095 MW)
Reduce the dependence on biomass as main fuel for thermal energy applications
Provide renewable energy-based decentralised electrification options in 1,000 off-grid communities
Promote local content and local participation in the renewable energy industry.
OMA Group recently restructured in Ghana in response to the growth it is experiencing there. As reported by HLPFI earlier this year, the company now has two new country managers appointed to focus on two key business units for OMA in Ghana: ship agency and logistics.
Samir Sheth is now country manager for OMA Logistics Ghana, and Albert Kabanleh has been promoted to general manager, logistics. Rebecca Owusu-Asamoah, meanwhile, is country manager for OMA Ghana (ship agency/energy).
Ivory Coast and Senegal are other potential high points this year, Treder said. Both countries are investing heavily in power generation and increasingly sophisticated infrastructure, whilst continuing to develop their agricultural capacity.
"This is also the case in the landlocked countries and one of our key growth areas is cross-border transportation for projects," Treder added.
Our full report on the African market can be seen here.