Florida-based Port Canaveral has ordered a second Liebherr LHM 600 to support its growing operations.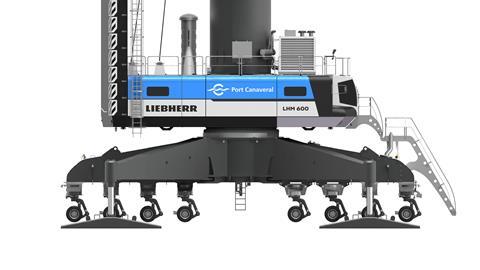 The crane will have a lifting capacity of up to 140 tonnes and a maximum radius of 61 m. Its 20-container reach will accommodate containers stacked nine-high on deck – an upgraded handling capability from the first crane.
In October, the port ordered the first Liebherr LHM 600 as part of a USD2.8 million grant from the Florida Department of Transportation, as HLPFI reported here.
The mobile harbour crane is expected to arrive at Port Canaveral in December 2023.