The fourth edition of One World Shipbrokers' market sentiment index has shown a 1.1 point rise in confidence, increasing from 57.7 to 58.8.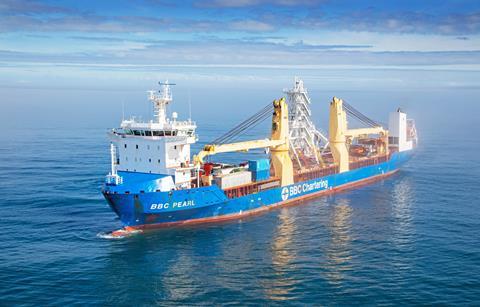 The index is an indicator of activity in the multipurpose sector. It averages the responses from an anonymous group of multipurpose vessel owner and operators to a set of breakbulk shipping-related questions. A reading of 50 is neu­tral, indicating a static market; scores below 50 show pessimism or wariness; and a score above 50 indicates optimism.
This fourth edition for January 2022, confidence has improved in all scored categories, said One World Shipbrokers. Notably, the six-month outlook shows a rise from 57.4 to 59.4.
Underpinning this improvement are reported higher cargo volumes and longer forward book orders.
"Looking back at 2021, MPP carriers can reflect on a feeding frenzy like nothing seen before. Even in the heady days of the late noughties – the last time MPP's really enjoyed any sustained momentum – the influencers were quite conventional: higher cargo demand was being met with more ships rolling out of yards. 2021's meteoric rise has come from largely unconventional influencers, namely the impact of Covid-19," said One World Shipbrokers.
"This has influenced the industry in many directions not least on the supply side where multipurpose vessels have been reappropriated to container feeders and older tonnage has been sold off to regional carriers at prices never thought possible. And with oil now close to USD90 per barrel, this will surely stimulate investment in a sector that has provided consistent cargos and revenues to multipurpose/heavy lift carriers for much of this millennium, but which have been absent for more than five years. What will be the effect when the oil and gas community compete with the renewable community for ship space?"