The port of Leith in Scotland – owned by Forth Ports – plans to invest GBP40 million (USD55.3 million) to develop a renewable energy hub to support the offshore industry.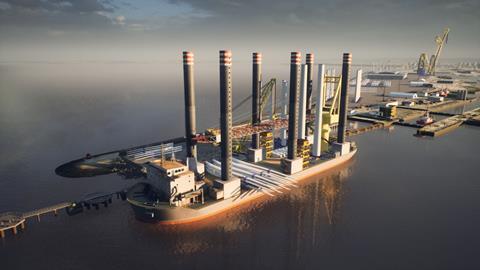 The private investment covers the construction of a riverside berth capable of accommodating the world's largest offshore wind installation vessels, according to Forth Ports.
The facility, located on a 175-acre (70.8-ha) site will also feature a heavy lift area capable of handling ground pressures of up to 100 tonnes per sq m, backed up by 35 acres (14.2 ha) of adjacent land for logistics and marshalling. This will be supplemented by the upgrading of a 140-acre (56.7-ha) cargo handling site.
Charles Hammond, group chief executive of Forth Ports, said: "We are committed to playing a significant role in the renewable energy sector and, through that, Scotland's energy transition to net zero as we also tackle the challenges of Covid-19 recovery and economic regeneration."
He continued: "Leith's proximity to the North Sea, which is set to become home to many more offshore wind developments, coupled with the natural deep waters of the Firth of Forth, makes this an ideal location to support not only those developments already planned, but the pipeline of projects that are sure to follow."