The port of Blyth and its partner Advance Northumberland are to showcase a number of development projects at the Global Offshore Wind virtual conference, taking place on October 28.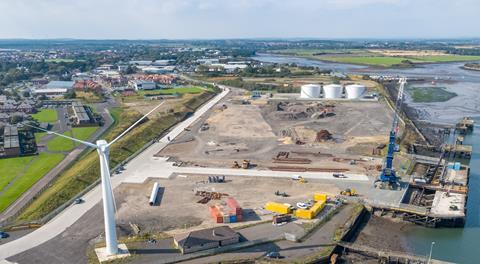 The port of Blyth said the developments, which are expected to come to fruition in early 2021, will provide the renewable energy sector with significant quayside opportunities as offshore wind developments in the North Sea gain momentum.
The port of Blyth's GBP3 million (USD3.9 million) redevelopment project at its Bates Terminal is close to completion. The redevelopment includes the reconstruction and strengthening of one of the terminal's quays.
Additionally, 1 km of roadway has been installed to improve access to the port. The Bates Terminal is also home to the port's GBP1 million (USD1.3 million) wind turbine training facility.
Meanwhile, Advance Northumberland's GBP32 million (USD41.8 million) development of the Northumberland Energy Park will see the creation of a new deepwater dock.
Martin Lawlor, chief executive of the port of Blyth, said: "These major developments represent the next stage of growth for the offshore energy and renewables sector in Blyth."