Rhenus Group has signed an agreement to acquire a 49.99 percent stake in Rietlanden Terminals, which operates two terminals at the port of Amsterdam, from the current owner JERA Global Markets.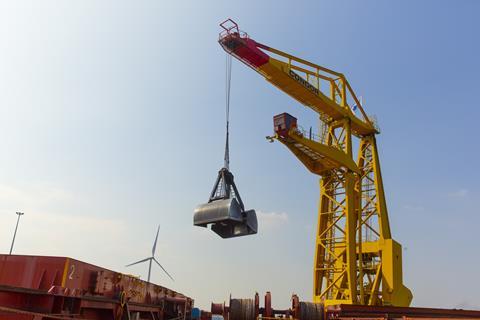 The deal is subject to customary approvals and the first closing is expected in 2023. This will be followed by the acquisition of the remaining 50.01 percent of the shares in 2027, strengthening Rhenus Group's European network of ports.
In 2017, the port of Amsterdam announced its sustainability strategy to end coal handling by 2030. Supporting that strategy, Rhenus will re-develop the terminals to cope with a future without coal.
Further still, with the addition of Rietlanden, by 2027 Rhenus will have doubled its capacity in terms of port terminal area in the Netherlands. "This investment will be an outstanding opportunity for future growth at the port of Amsterdam and to further expand our presence in the Netherlands in addition to our multipurpose terminals in Rotterdam," said Peter van der Steen, managing director of Rhenus Port Logistics in the Netherlands.
The 6.5-ha terminal in Amerikahaven is used for the handling of scrap metal together with a long-standing contractual partner. The 30-ha terminal in Afrikahaven, meanwhile, specialises in handling and mixing various types of coal.
"We're going to develop the terminal in Afrikahaven and turn it into a multi-user terminal that focuses on storing and transhipping more environmentally friendly bulk commodities," said van der Steen.