The Port of Rotterdam Authority plans to accelerate the reduction of its carbon emissions.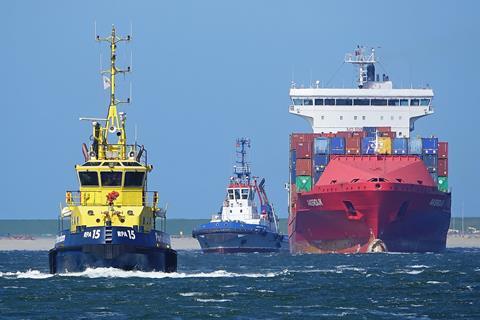 The port authority's own carbon emissions should be 75 percent lower in 2025 and 90 percent lower in 2030 than in 2019. Eventually, it wants its operations to be entirely emission-free.
"We are going to reduce our own carbon emissions as quickly as possible, while compensating in full what we still emit. From that perspective, the port authority is already carbon neutral as we speak. Because our emissions will be lower and lower in the next few years, the compensation required will also decrease more and more," said Allard Castelein, ceo of the Port of Rotterdam Authority.
As part of its goals, the port said it will ensure that all its vessels will switch to biofuel in the short term, and it has the ambition that from 2025 new vessels will be emission-free.
The port authority also wants to realise lower carbon emissions in other areas. Emissions caused by its employees' air travel is to be reduced by 70 percent in 2025 and by 80 percent in 2030.
With regard to the wider industry, there are other initiatives under way. For shipping in the port management area – which reaches as far as 60 km off the coast – the emissions should be reduced by 20 percent in 2030. To make this happen, developments include improving the efficiency of operations by optimising logistics processes; rolling out shore power so that berthed ships can switch off their generators and plug in; and bunkering clean fuels such as LNG, biofuels and methanol.