Officials from Iraq and Saudi Arabia have inaugurated the port of Jadidat Arar.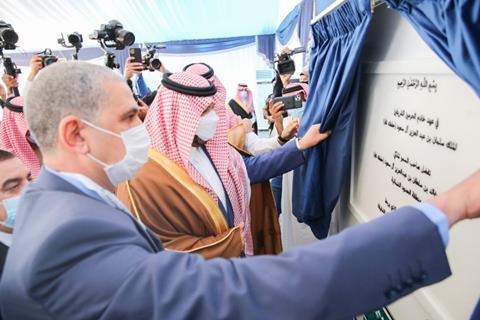 The port is located approximately 50 km north of Arar in Saudi Arabia and southwest of the Iraqi city of Nukhayb. In an opening ceremony, His Royal Highness Prince Faisal bin Khalid bin Sultan bin Abdulaziz, governor of the Northern Borders Region in Saudi Arabia, said the port represents "a new era, which will contribute to strengthening bilateral relations and benefit the common interests" of both countries.
Saudi Arabia plans to establish and operate a special economic zone in the port.
On the Iraqi side, Saudi Customs said that the project includes a renovated port designed to ease movement of freight and passengers. It features X-ray inspection systems, truck scales, power and water purification station, and storage facilities.
On the Saudi side, the export and import inspection yard have also been renovated.