Scotline Marine has ordered a fourth coaster vessel from the Royal Bodewes shipyard in the Netherlands.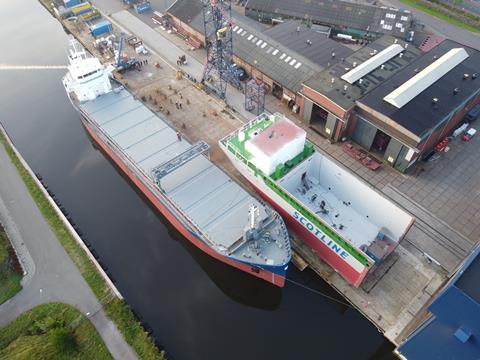 Scot Isles will be Swedish Ice Class 1A rated and is scheduled for launch in the third quarter of 2021.
The vessel will measure 89.98 m in length, with a beam of 15.2 m and a maximum sailing draft of 5.68 m. The vessel will be powered by a MAK engine and will come equipped with batteries that can be charged on shore.
The third vessel Scotline ordered – Scot Ranger – has been under construction at the Royal Bodewes yard in Hoogezand, the Netherlands since early 2020. Delivery is scheduled for the first week of January 2021.