First steel has been cut at Flensburger Schiffbau-Gesellschaft (FSG) for SeaRoad's newbuild ro-ro vessel.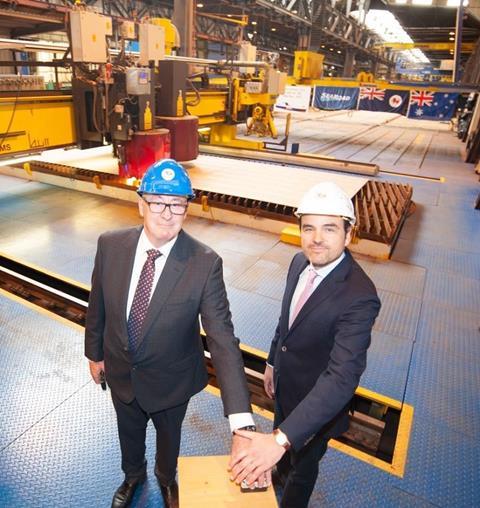 The cutting ceremony saw SeaRoad technical marine manager, Tony Johnson, and FSG ceo, Philipp Maracke, hit the button to start the laser cutting machine.
The vessel will join SeaRoad Mersey II and replace SeaRoad's charter vessel Liekut to operate on the Bass Strait between Melbourne and Devonport. It is scheduled for delivery in the fourth quarter of 2023.
The 210 m-long ship will be able to run on LNG fuel, have a capacity of 4,227 lane metres, and be able to transport cargo with a unit weight of up to 100 tonnes.