Stena Line has introduced its AI assistant technology Stena Fuel Pilot on two more of its vessels, Stena Flavia and Mecklenburg-Vorpommern. The shipping line said the tool helps reduce fuel consumption and CO2 emissions.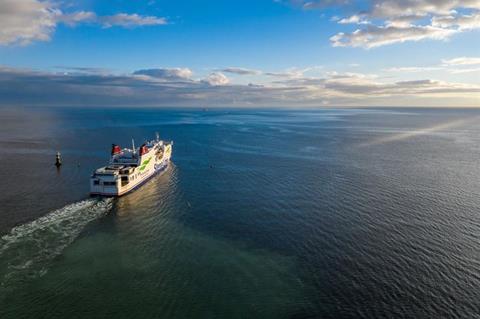 The AI assistant combines artificial intelligence; nautical expertise; data sources such as current, waves, depth and wind; as well as the vessel characteristics and the route timetable.
In total, seven Stena Line vessels in Scandinavia, Germany and the Baltic Sea now operate with AI assistance and the company plans for a fleet-wide rollout.
Erik Lewenhaupt, group head of sustainability at Stena Line, said: "We are working hard to reduce our fuel consumption and emissions, while at the same time exploring tomorrow's fuels and technologies."
The use of artificial intelligence on board is one of the four key areas Stena Line has identified to reduce CO2 emissions by 30 percent by 2030, in order to achieve the target to become completely fossil-free by 2050.