The port of Thyboron in Denmark has been granted a permit to deepen the channel and harbour approach.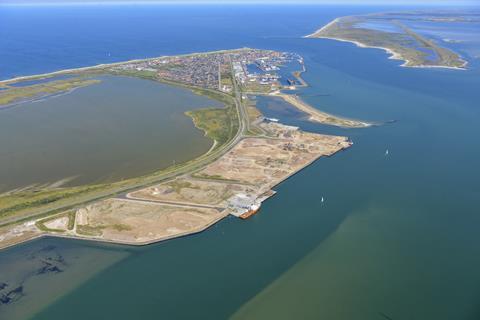 The port explained that there is a clear need for a deeper channel along the Thyboron canal, which links Limfjorden with the North Sea, as a result of the increasing size of vessels arriving at the gateway, including those catering to the offshore wind energy industry.
The port of Thyboron added that it has been working to increase the depth of the channel for the past ten years. With the approval of the environmental permit, this process can now take the next step toward dredging with the job being put out to tender.
The dredging activity is expected to start in late summer 2021. The works should be completed by the end of next year and result in a 10 m-deep channel into the port and down toward the Sydhavnen area.
The material from the dredging operations will be used in a land reclamation project in Sydhavnen. This area will soon be prepared for receiving the infill material, said the port.
It added that a cooling water channel for the company FMC will be moved further south to make way for the works and it will ensure that the operation of the wind turbines off the coast of Rønland is not affected at any time.