The port of Townsville in Australia has opened its AUD4.5 million (USD3.3 million) truck staging area.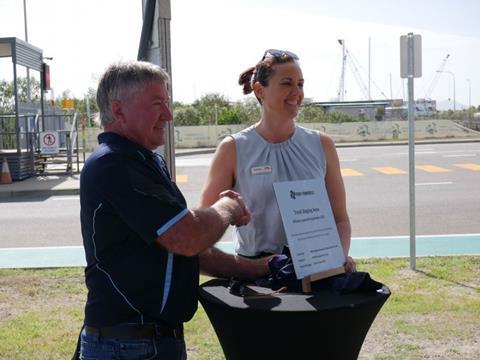 The purpose-built 13,000 sq m combined truck-trailer lay-up area includes toilet amenities and shaded outdoor rest areas; up to 20 triple road trains can assemble just outside the port's main gates on Benwell Road at any one time.
Port of Townsville acting chief infrastructure officer Anton van Staden said the new truck staging area would reduce congestion on port roads, to improve efficiencies with increasing trade and cargo at the port.
"Around 300,000 truck movements are recorded at the port each year, with much of the cargo handled through the port transported via road. During vessel loading, trucks have queued along port roads for extended periods, disrupting traffic and posing potential safety risks. This new truck staging area will significantly reduce congestion, thereby improving safety and the ease of cargo movements,'' he said.