United Heavy Lift (UHL) has taken delivery of the first in a series of eight F900 Eco-Lifters.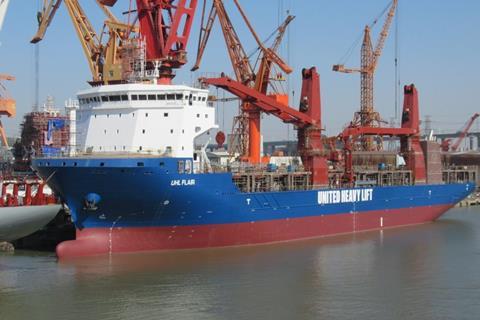 UHL Faith was handed over to the company at the CSSC shipyard in Hudong, China. The ship will begin its maiden voyage towards Hamburg, Germany, shortly.
Lars Rolner, senior advisor and founder of the United Group, said six identical newbuildings will be delivered throughout 2021, with the remaining two joining the fleet in early 2022. Once the newbuilding programme is completed, UHL will have 17 F900 Eco-Lifter vessels in operation.
He added: "We would like to thank CSSC Leasing, China, for their great support in securing the F 900 vessels in a 14-year time charter to UHL."