In partnership with its subsidiary StB Verkehrstechnik, Universal Transport has transported modules of a tunnel boring machine across Poland.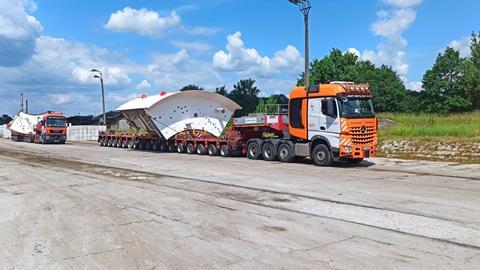 The cargoes were moved from a port in Malczyce, in the southwest of the country, to Lodz in central Poland.
The largest unit measured 8 m wide and weighed 185 tons (167.8 tonnes).
Utilising trucks supplied by the Czech branch of the heavy-duty logistics company, Universal Transport moved the modules 260 km.