The heavy lift ship that ran into trouble in Norwegian waters earlier this week has been towed to a harbour in Ålesund.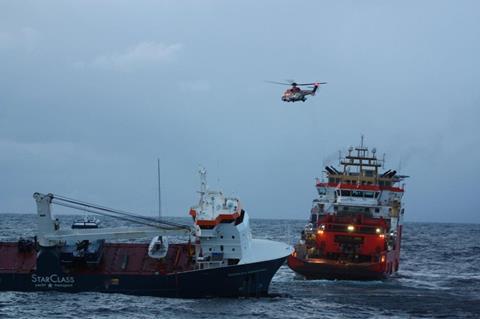 The ship, loaded with vessels, sent out an emergency message on Monday April 5 as bad weather caused the cargoes aboard to shift and the ship to list. The crew evacuated the vessel and a salvage operation was initiated by the Norwegian Coastal Administration in cooperation with the shipping company.
On Wednesday evening, salvage crews managed to get onboard the drifting vessel and connected it to two tugboats.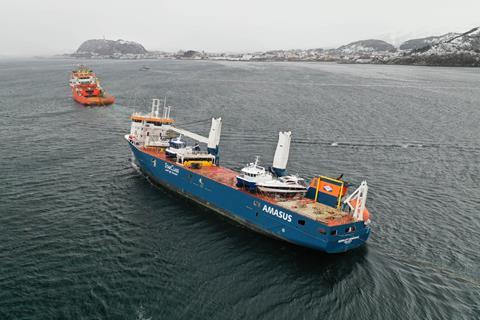 The Norwegian Coastal Administration's director for preparedness against acute pollution, Hans-Petter Mortensholm, said: "Conditions changed during the afternoon and evening, and we were worried that the vessel would not follow the expected course on which the original plan was based. We therefore launched a governmental-run operation, so we could have the opportunity to tow the vessel."
The ship was successfully towed and is now safely in port on Flatholmen in Ålesund, said the Norwegian Coastal Administration.