Van der Vlist has been selected to provide port handling and transport activities for Windplan Groen – part of a large-scale wind energy plan for the province of Flevoland in the Netherlands.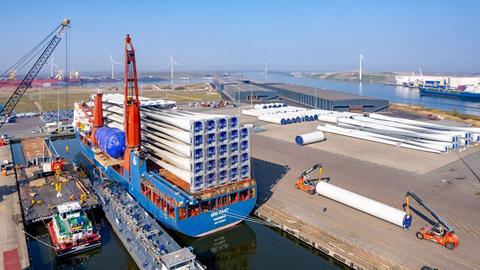 Windplan Groen will consist of 90 wind turbines. Van der Vlist will transport the first 45 wind turbines for the site, involving the movement of more than 250 tower sections and 100 wind blades measuring 80 m long.
The cargoes will be transported via the ports of Van der Vlist Moerdijk, Amsterdam and Flevokust. Van der Vlist will be responsible for the unloading, storage, shipping and road transport.