HLPFI's sister title Air Cargo News reports that Volga-Dnepr Group (VDG) took the the decision to temporarily suspend operations at its AirBridgeCargo (ABC) and Atran Airlines subsidiaries. By Damian Brett.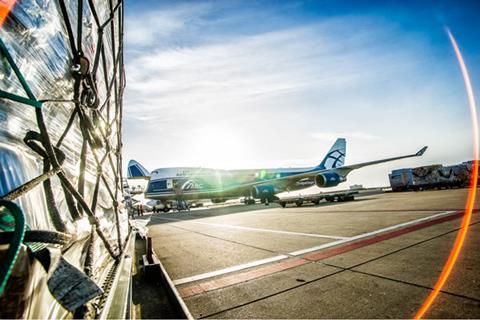 VDG said that it had made the move in response to sanctions affecting lessors and the decision by the Bermuda Civil Aviation Authority (BCCA) to suspended all airworthiness certificates for Russian aircraft on its registry.
The sanctions on lessors require that they terminate any aircraft lease deals they have with Russian airlines.
Meanwhile, the BCCA said that international sanctions on the aviation sector have had a significant impact on the ability to sustain safety oversight on Russian operated aircraft.
"The VDG's management has taken this decision and is working together with its partners and regulators to find possible solutions under the current situation," the group said in a statement.
The group added that it had also taken the decision to furlough many of its employees given the situation.
The move does not come as too much of a surprise given the restrictions the airline currently faces – the aircraft had pretty much stopped flying since the start of March.
All of the ABC's (four B747-400Fs, 13 B747-8Fs and one B777F) and Atran Airlines' fleet (five B737Fs) are listed on the Bermuda registry.
Meanwhile, reports suggest as many as 16 of ABC's aircraft are leased.
Russian carriers also face airspace bans over much of Europe and North America, two of the group's key markets.
In response to the BCCA's decision, Russia's government issued a directive allowing the transfer of affected aircraft to the domestic Russian registry, without the need to de-register in Bermuda.
On the leasing issue, the Kremlin law that allows the jets to be registered in Russia will in essence result in the aircraft being confiscated from their overseas owners.
Some have questioned whether airlines will take this step as it would harm relations with the lessors that airlines rely on to provide aircraft in the future.
On the other hand, lessors face a difficult task retrieving aircraft from Russia before the March 28 deadline.
Airbus and Boeing have said they would suspend the supply of spare parts and support to Russian customers.
While the Atran and ABC fleet will remain on the ground, the group will continue operations on its Russia-registered Volga-Dnepr aircraft.
"The group continues its An-124-100/150 and Il-76TD-90VD operations (planes belonging to Volga-Dnepr Airlines) and finds alternative solutions for cargo transportation using other modes (air, sea, truck, rail)," the group said.
You can read the original article here.