Wallenius Wilhelmsen has expanded its offering at the port of Gothenburg in Sweden as a result of increased demand for its services for vehicles, breakbulk and project loads.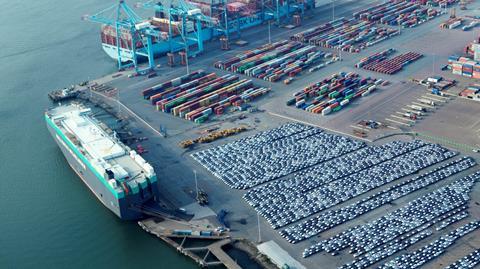 The ro-ro carrier increased its departure frequency in Gothenburg from four per month to six and added direct services from the port to the west coast of the USA, including ports such as Port Hueneme and Tacoma.
Nikolai Nymoen, general manager at Wallenius Wilhelmsen in Sweden, said: "After a rough patch during 2020 we now have vessels in our global fleet back in traffic globally. Today, demand is bigger than in a long time and our vessels depart fully loaded.
"We are expanding our offering in response to the market. The situation is looking bright with increased volumes among our contract customers and more enquiries on the spot market. There is considerable pressure and high demand, and we are doing our utmost to ease the situation by expanding our service schedule."
He added that there is also growing demand for Wallenius Wilhelmsen's services for bulky project loads. The carrier's vessels can handle a range of heavy cargoes including large plant components and generators through to trains and helicopters.
Wallenius Wilhelmsen's vessels moor at Logent Ports and Terminals, which handles much of the port of Gothenburg's transoceanic ro-ro-traffic and the growing volume of project loads, including bridge sections. Logent Ports and Terminals has worked with projects loads a great deal during the past year, driven in part by the major infrastructure projects that are becoming a growing feature of the city of Gothenburg.
"The port as a whole has moved forward during the past year, particularly in the handling of project loads. Wallenius Wilhelmsen's investment in Gothenburg is entirely in line with our ambition to consolidate our position as the optimal port for vehicle transport, project loads and breakbulk, and where we have identified significant growth potential," said Richard Mellgren, senior business development manager at Gothenburg Port Authority.