Wallenius Wilhelmsen has moved its operations for rolling and breakbulk cargo at the port of Halifax, Canada.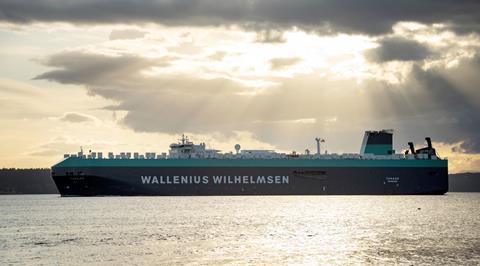 The shipping company has moved from Pier 31 to Pier 9C and will benefit from 11 acres (4.5 ha) of storage space.
Wallenius Wilhelmsen added that the move will enable more reliable berthing availability for its vessels. Its location is closer to the highway and offers more convenient rail access, including three sidings for loading import products to rail.
Brian Kalman, general manager ports, terminal and stevedoring, North Atlantic, at Wallenius Wilhelmsen, said: "I am confident that the transition to Pier 9C will afford our customers numerous benefits including quicker access to both highway and rail access, and will continue our long standing presence in Nova Scotia and great partnership with the port of Halifax."
The berth is only for Wallenius Wilhelmsen's rolling and breakbulk operations. The company will still call at the auto terminal to discharge vehicles.