Turkey-based heavy transport and logistics service provider Yilnak has delivered nine Nordex blades to the Erciyes wind farm in Kayseri.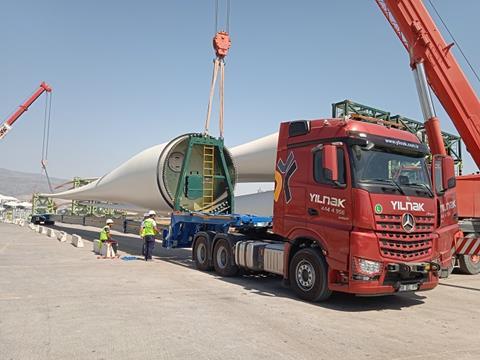 Measuring 81.5 m in length, the blades were loaded onto a 69 m-long Faymonville trailer and transported 1,048 km by road from Izmir to Kayseri ready for installation by Nordex.
One set of blades took five days to move, said the company.