HLPFI reviews the shortlisted entries for the Heavy Lift Awards 2020's Shipping Line of the Year award, sponsored by Trans Global Projects Group (TGP).
The judges were looking for a carrier that has demonstrated its ability to successfully and efficiently support the movement of heavy and oversize project cargoes around the world by sea, while adapting its business to challenging market conditions and the changing needs of its customers.
Our shortlist for the Shipping Line of the Year for the Heavy Lift Awards 2020:
AAL Shipping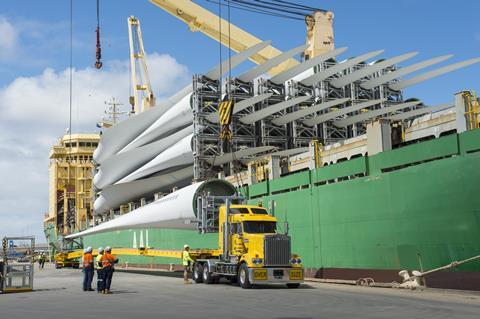 Even through challenging market conditions and unprecedented global issues, our judges were impressed by how AAL has continued to thrive. AAL is constantly examining operations and approaches to projects to devise new ways of reducing risk, improving personnel safety, all while delivering world-class results. With monthly services worldwide, sustainable operations and a fleet that includes several mega-size multipurpose ships, AAL is one of our finalists for this year's Shipping Line of the Year.
CMA CGM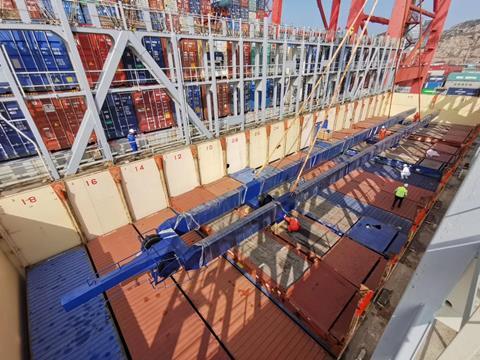 CMA CGM is also a finalist for this category. With a fleet of more than 500 containerships on 285 regular services worldwide, its coverage offers the heavy lift industry regular calls in all the main ports around the world. Its dedicated project cargo department comprises experts who are able to handle a range of breakbulk shipments and understand issues regarding the loading of complex cargoes. A wide range of unconventional cargoes, including yachts, transformers, boilers, and more, have been shipped on its regular services along with containers, minimising the global carbon footprint of the industry.
FESCO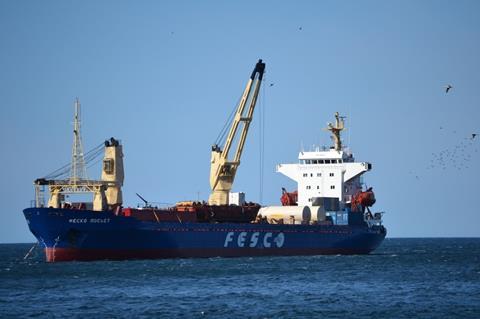 In its entry for the Shipping Line of the Year award, FESCO highlighted its delivery of 1,382 tons (1,253.7 tonnes) of cargoes to the Antarctic. Equipment, fuel and food was shipped for the Indian stations Bharati and Maitri, as well as the Belgian station Princess Elisabeth. The expedition lasted three and a half months, with the ship returning to the port of Cape Town in South Africa on April 10.
SAL Heavy Lift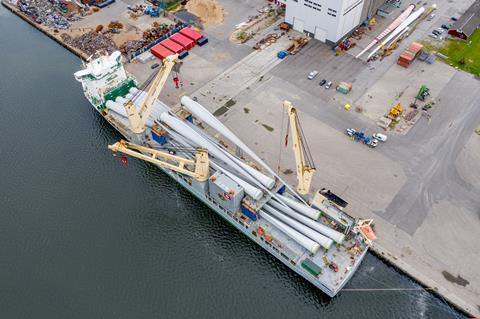 Over the past 18 months, SAL Heavy Lift has shown why it belongs at the forefront of heavy lift shipping by the mastering of technically advanced project shipping activities, and by interconnecting such capabilities with its semi-liner services making a unique proposition to cargo owners around the world.
Through offshore projects, technical shipments, as well as high-volume shipments around the world, SAL Heavy Lift has set benchmarks for heavy lift shipping. Paired with a fleet expansion and a roll out of fuel efficiency and emissions reducing technology, SAL Heavy Lift has secured its place on this year's shortlist.
Wallenius Wilhelmsen Ocean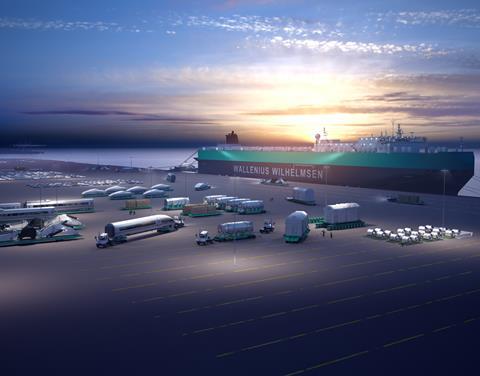 As a global shipping operator with a fleet of about 50 ro-ro vessels, Wallenius Wilhelmsen Ocean has a long and proud history of moving heavy and oversized cargo and managing complex logistical challenges for customers.
Its purpose is 'Sustainable logistics for a world in motion' which means constantly adapting to changing market conditions through technological and operational innovation, adding services, and an ongoing commitment to sustainability.
The winner of the Shipping Line of the Year award will be revealed in October.
Find out more: www.heavyliftawards.com
The Trans Global Projects Group (TGP) is a leading expert for freight and project management headquartered in England, with offices on six continents. TGP's subsidiaries include Natco Switzerland, Natco Germany and NPT Brasil. In addition to project logistics management, TGP's core activities include ship chartering, aviation logistics, logistics consultancy and transport engineering. The Group also offers a wide spectrum of services in global freight forwarding, supply chain management and integrated logistics as well as value-added services such as biosecurity, procurement, customs brokerage and insurance. 
 TGP delivers professional project management globally, with a growing presence in key markets in Asia-Pacific, Africa, Europe, Middle East and South America.