The Indian government is evaluating ways to implement electronic bills of lading and other trade documentation across all export-import transactions after pressure from the industry to digitalise shipping.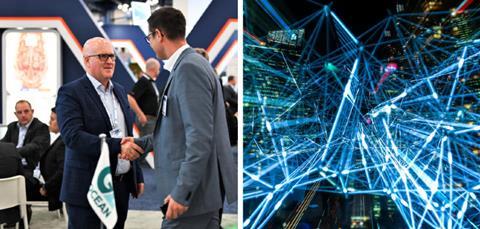 The Indian Port Community System, comprising 19 Indian gateways, entered a trial project with the blockchain platform CargoX and G2 Ocean. Proof-of-concept tests and simulations were run with various use-case scenarios, including breakbulk and container shipments, export, and import from and into India.
Leif Arne Strømmen, vice president of project cargo at G2 Ocean, explained: "We are strategically backing trade digitalisation and we were glad to provide testing and insight for the project of digitalisation of bills of lading in India with our partner CargoX."
Due to the Covid-19 pandemic, simulations were run to provide the required insights: "Because of the lockdown situation, we were unable to execute regular live shipments within the given narrow time frame. Therefore, we successfully simulated shipments and processing based on real historic bills of lading, to provide complete insight into the future workflows and optimisations," Strømmen explained.
Blockchain bill of lading solution, according to G2 Ocean, are a key way to improve port operations and to address some of the challenges created by the global pandemic. Cargo stoppages due to the inability of courier agencies, the requirement of delivering of physical format-based trade documentation, and the sheer time added in person-to-person contact while handling paper documents, were key considerations in deciding to proceed with the digitation effort, said G2 Ocean.