Air Charter Service (ACS) has secured exclusive airfreight capacity by contracting a UK-registered Bae 146 freighter ahead of the end of the Brexit transition period on January 1.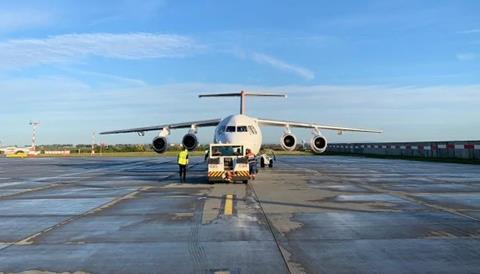 The aircraft is the first of what ACS hopes to be a number of options that the company is securing in order to ensure that, in the scramble for capacity due to Brexit disruption, it can continue to offer its clients competitive solutions. As the aircraft is UK-registered, there will be no need for permits to fly into the country, said ACS.
Dan Morgan-Evans, group cargo director at ACS, said: "Whether there is a trade deal between the UK and EU or not, it is clear that there will be disruption ahead at the UK border. According to government statistics, if even a small percentage of cargo coming through the UK's sea ports in January requires transportation by air due to the disruption, there would be a significant requirement for airfreight – the equivalent of filling thousands of Boeing B747 freighters, in some scenarios. With the continued lack of belly capacity potentially exacerbated in January by this anticipated spike in demand, charter aircraft will have to pick up the shortfall."
The aircraft offers 12 tonnes of gross payload with a total volume of around 120 cu m. With the roller bed floors being removed, the aircraft can also be bulk loaded.