HLPFI reviews the shortlisted entries for the 2022 Environment Award, sponsored by Fracht Group.
This award will be presented to the company that has shown a considered approach to environmental concerns through either an initiative launched in the past 12 months, or within the day-to-day running of operations in the past 12 months and the long-term strategy of the organisation.
Our shortlist for the Environment Award at the Heavy Lift Awards 2022:
Logistec Stevedoring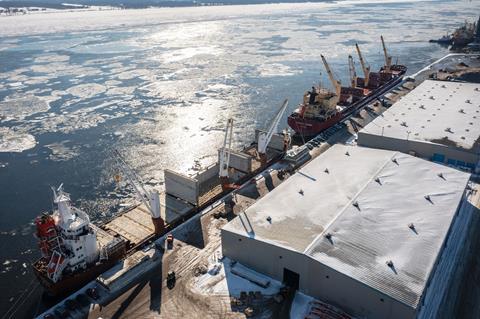 Logistec Stevedoring demonstrated its commitment to excellence in environmental performance by showcasing how its strategy goes beyond compliance to incorporating environmental concerns in operational activities; leading in sustainability and climate change initiatives; and engaging with various bodies to ensure that it measures its environmental impacts and develop progressive plans to reduce its emissions.

Mammoet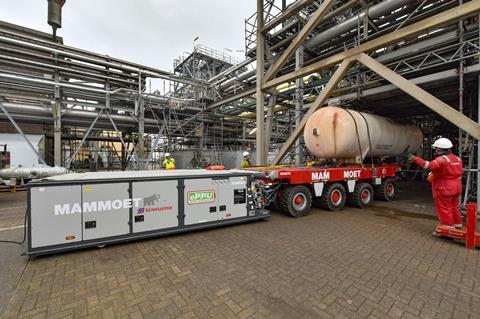 Mammoet earned its place on the shortlist through the development of cutting-edge technology to reduce its carbon footprint by replacing diesel engines with electric technology in powering its fleet of SPMTs. In partnership with manufacturer Scheuerle, a standard Z390 PPU frame – intended for a 390kW diesel engine – was modified to allow for four battery packs of 40 kWh each, which in combination with the installed 180 kW of engine power covers the average working day for a SPMT PPU.

Osprey Group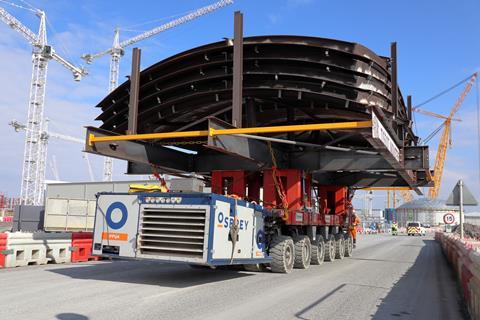 Osprey Group is shortlisted having demonstrated how its intelligent logistics reduced recent projects' emissions by nearly 1,000 tonnes of CO2. Through proactive planning Osprey is able to introduce efficiencies across the supply chain, reducing carbon emissions at every point of a project's operation.

Sarens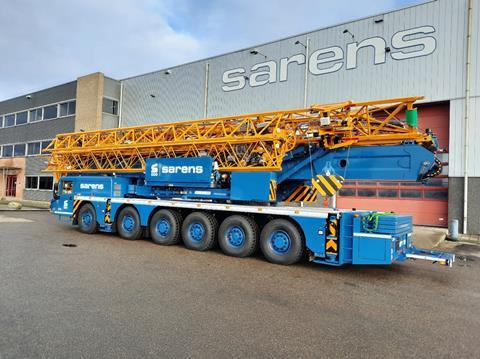 The final company on our shortlist for this year's Environment Award is Sarens, which presented its wide-ranging approach to sustainability through several environmental initiates, from changes to its organisation, electrifying its fleet (including one of the world's largest cranes), stripping out zinc from hydraulic oil, installing 2,886 solar panels at its headquarters to partnering on projects that reduce CO2, to name a few.
The winner of this year's Environment Award will be announced at Heavy Lift Awards 2022 awards ceremony on September 22, 2022, at the Grand Elysee in Hamburg. To join the celebrations, book your space today.

The FRACHT GROUP was founded in 1955 in Basle/Switzerland. FRACHT is an international logistics company operating from strategic global locations in all continents (currently + 135 own offices in 47 countries). FRACHT delivers innovative, comprehensive and tailor made logistics solutions that give the customers quantifiable added value. We achieve this with dedicated personell and long-standing experience. The specialities include solutions in the project and heavy lift market for the power energy, mobility, oil and gas, mining/metals, alternative energies, civil and industrial construction, chemicals and other industries. FRACHT is well used to the most challenging transportation projects having moved over the last 70 years very large items for power plants, petrochemical, and oil & gas industry.