ADNOC Logistics & Services (ADNOC L&S) – the shipping and maritime logistics arm of Abu Dhabi National Oil Company (ADNOC) – has unveiled its integrated logistics services platform (ILSP).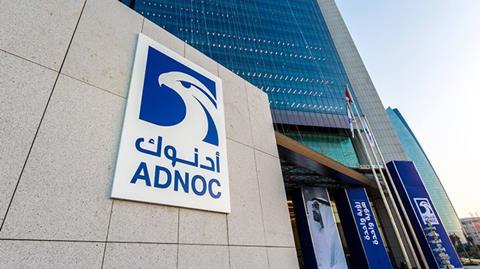 According to ADNOV L&S, it is one of the largest turnkey offshore logistics offerings that enables coordinated end-to-end management of logistics and maritime operations at its base in Mussafah, Abu Dhabi.
Captain Abdulkareem Al Masabi, ceo of ADNOC L&S, said: "The ILSP is a unique offering that centralises all logistics requirements for our customers through a single interface, optimising efficiencies and reducing logistics costs."
ADNOC L&S added that it created the ILSP as part of its ongoing commitment to support the continued growth of the region's energy sector. By managing all logistics requirements through one system, ILSP can reduce project logistics costs, with customers being invoiced in a unique, cost-per-ton format, moving away from the standard asset lease model.
As part of the launch of the ILSP project, ADNOC L&S has signed a USD2.6 billion contract with ADNOC Offshore to provide integrated logistics services.
The agreement runs for five years, with the option of a five-year extension, and includes the provision of port services, warehouse operations, heavy lifting, material handling and shipping, rig and barge moves, marine terminal operations and waste management services.