Global logistics provider Agility has opened a logistics park in Maputo, Mozambique to serve key African markets.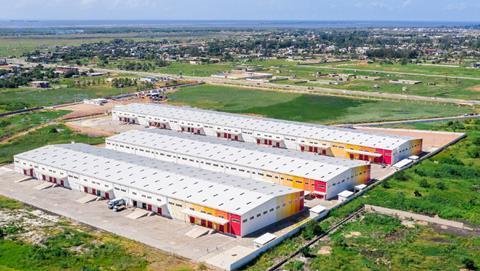 The 290,000 sq m Agility park is located on the Maputo ring road which provides easy access and road connections to major highways in the north of Mozambique and to South Africa.
The park features 32,000 sq m of warehouse space, constructed for the first phase of the development. The space is available to lease for storage, distribution, packaging, processing, assembly, and light manufacturing.
Agility added that its warehousing facilities meet international environmental standards and provide eco-friendly waste management services and carbon footprint reporting.
Agility is funding and developing as series of other facilities across Africa, including in Ghana, Cote D'Ivoire, and Nigeria.
Geoffrey White, ceo Agility Africa, said: "The Agility logistics parks enable companies, whether multinationals or small and medium local enterprises, to access quality infrastructure easily, quickly and cost effectively, enabling growth and prosperity."