The Ministry of Internal Affairs (MIA) of Ukraine has confirmed that Russian military forces have attacked Antonov (Hostomel) Airport, a major air cargo hub in the country. By Rebecca Jeffrey.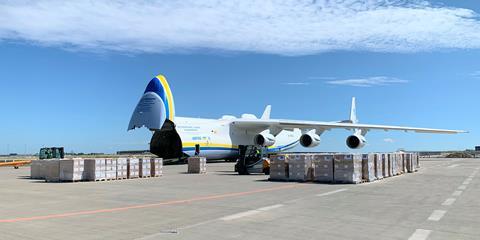 This article was first published by our sister title, Air Cargo News.
"National Guard units are fighting" to defend the international cargo airport following Russian military action to take control of the airport, said the MIA. The attack on February 24 comes as Ukrainian airspace has been closed and the region declared an active conflict zone.
Antonov Airlines operates the airport, which is owned by the Antonov aircraft manufacturing company.
Air Cargo News has contacted Antonov for comment