Bertling Logistics has opened an office in Suriname to extend its client portfolio in the mining and energy sectors.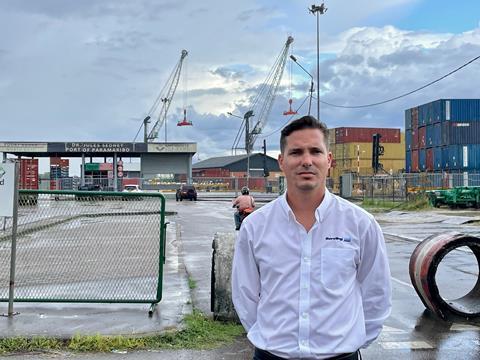 The company has been active in the Americas for many years with its own offices in transport hubs across North and South America. The focus has been on project logistics, resupply, trucking, and shipping/chartering services to, from, and within North and South America for the energy, mining, chemical, infrastructure and renewable sectors.
Central and north-eastern South America have seen increasing demand for mining logistics and resupply services. Bertling said Suriname has become an important business destination and it already provides resupply services to some of its mining clients in the country.
"We consider Suriname as a country with high potential and growing demand for logistics services," said Colin MacIsaac, ceo of Bertling Logistics. "All business we operate in Suriname is conducted under highest safety, sustainability, and environmental standards to protect the country's unique flora and fauna. We have partnered with 'Friends of Green Suriname' to underpin our commitment to responsible logistics services to Suriname."
The office is located in Paramaribo and will be overseen by Nestor Gonzalez, commercial director, and Roberto Prado, project manager.