BigMove, a European association of heavy haulage logistics companies, has expanded its network with the addition of Zureck Logistik.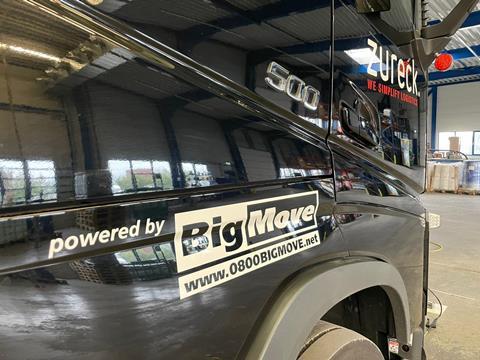 Zureck Logistik joins as BigMove's 12th partner. The heavy goods logistics company, active in the cities of Brandenburg and Umea (Sweden), has a fleet of 40 special transporters and 50 escort vehicles. The company also has more than 3,000 sq m of storage area for heavy goods handling.
BigMove said the partnership extends to collaboration, an exchange of know-how and experience, and the implementation of joint projects.
Olaf Beckedorf, ceo of BigMove, said: "With Zureck Logistik, we are welcoming an innovative logistics company into our ranks that will in the future make a decisive contribution to our network in the areas of transport management and services, such as complete BF4 and BF3 transport escort services. And, with Zureck Logistik and its location in Sweden, we are also expanding our alliance of companies geographically."