The effects of the Covid-19 pandemic continue to be felt by Royal Boskalis Westminster. The company said that while it was already challenging to keep projects operational outside Europe, it has also become increasingly complicated to do this within the continent.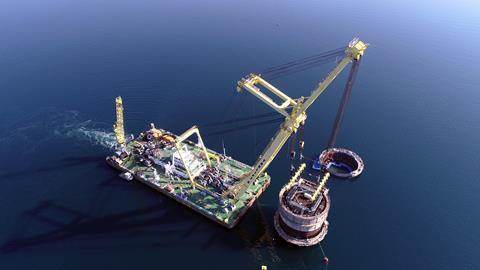 In the past quarter, however, Boskalis was able to execute projects and keep its vessels occupied.
At the end of September the Boskalis order book stood at EUR4.4 billion (USD5.2 billion), slightly lower than at the end of June. Contracts worth over EUR0.3 billion (USD0.35 billion) were acquired in the third quarter. "The well-filled order book offers a solid position for the remainder of this year as well as a healthy basis for 2021," said Boskalis. "Clients in many cases are still moving ahead with tendering procedures for new projects, however due to Covid-19 these processes take longer than usual."
The company's heavy lifting and offshore wind activities were impacted by several project delays, resulting in the deferral of revenue and vessel utilisation to later this year and 2021. Within the offshore energy activities, a combination of the low oil price and Covid-19 also related delays and disruptions adversely affected marine transport and services, added Boskalis.
The utilisation of the heavy transport vessels and crane vessels was at a lower level compared to the first half of the year, whilst the utilisation of the diving support vessels, survey, cable-laying and fallpipe vessels was stable or higher.
A number of smaller contacts were acquired during the third quarter. Included among them was the contract for the transport and installation of five large floating wind turbines for the Kincardine wind farm off the coast of Aberdeen in Scotland, along with the installation of bridge sections for the world's longest suspension bridge, the Çanakkale 1915 bridge in Turkey.