Offshore installation contractor Cadeler has signed two contracts with Ørsted for the Hornsea 3 offshore wind farm, off the coast of the UK.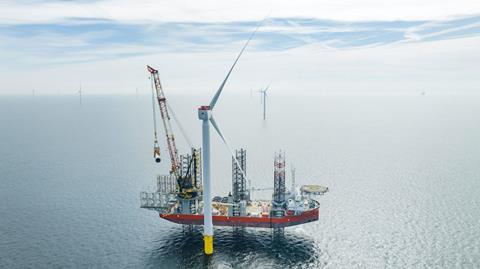 The first contract is for the transportation and installation of all monopile foundations on the project. The project is expected to begin in Q1 2026 and finish by the end of the year. The two companies signed the reservation agreement for this project back in August 2022.
The second contract is for the installation of approximately half of the wind turbine generators required at Hornsea 3. This work is scheduled to start in the fourth quarter of 2026. Cadeler will make use of one of its two newbuild X-class vessels for this scope of the project, which should be complete during 2027.