Siemens Gamesa has selected offshore installation contractor Cadeler for the transport and installation of 11 MW wind turbines at the Aflandshage wind farm on behalf of Denmark-based Greater Copenhagen utility company, HOFOR.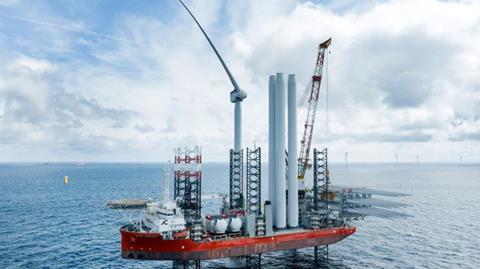 The installation works is expected to begin in 2026.
Cadeler said it will use one of its O-Class vessels, which by the time of installation will feature a new and larger main crane with a lifting capacity of 1,600 tonnes. The main hook will be able to reach 160 m above the main deck.
Mikkel Gleerup, ceo at Cadeler, said: "It feels good to be back on home ground to install wind turbines in Øresund and be part of this well-planned project together with HOFOR and Siemens Gamesa. We have installed wind turbines of this size and capacity many times before, and we look forward to once again be using our skills, know-how and assets to help power the grid with the urgent need for green electricity."