The ESTA Awards of Excellence 2020 had another successful year honouring and recognising members that have excelled in their field of operations, this time in a virtual capacity.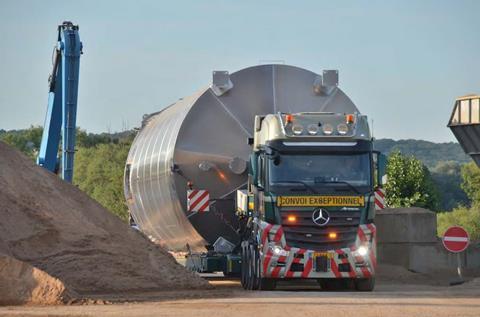 The winners were announced at an online ceremony held on September 24, attended by over 400 international delegates.
Fagioli won the first award of the event – combined techniques – for the lowering of 1,000-tonne bridge sections as part of the demolition of the Morandi Bridge in Genoa, Italy. Fagioli also virtually took home the SPMT job of the year award for moving a series of 80 m-long industrial vessels weighing 460 tonnes each.
The transport award for trailer and load under 120 tonnes was awarded to Bolk Transport for the movement of storage tanks from Germany to Luxembourg.
Kahl & Jansen's transportation of a 400-tonne stator, with the combination weighing an impressive 790-tonnes, was recognised with the trailer and load above 120 tonnes award.
Meanwhile, the crane award for telescopic lifting capacity more than 120 tonnes was awarded to BMS for its project lifting steel girders weighing 75 tonnes. The crane award for telescopic lifting capacity less than 120 tonnes went to Kynningsrud Nordic Crane for the recovery of a derailed overturned freight train.
Sarens took home the trophy in the cranes, lattice boom category for its use of a 1,600-tonne capacity crawler crane to exchange legs on a jack-up barge. The crane required a capacity-enhancing boom system, which created a lifting radius of 37 m.
Mammoet Europe took home two of the awards: the safety award for the development of a reverse warning alarm system for certain types of trailer, and the innovation end user award for its Trailer Power Assist (TPA) hydraulic power pack system, which was used on a challenging transport project in Norway.
The innovation manufacturer award went to Tadano Demag for its electro-hydraulic E-pack system.