Austria-headquartered Felbermayr has taken over the Bulgarian crane rental company Maritza.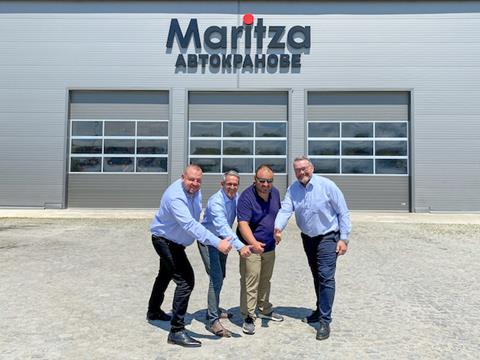 The deal, which was finalised in May 31, should enable Felbermayr to further strengthen its position in southeast Europe and, in parallel, start renting out working platforms in Bulgaria.
Felbermayr currently has 600 mobile/crawler cranes as well as 4,000 working platforms and forklifts across Europe. It has been active in Bulgaria with its crane rental business since 2007. "At that time, we started this subsidiary together with another one in Romania," said ceo Horst Felbermayr, who added that the two national companies have developed very well.
In Bulgaria, Felbermayr's activities were overseen by Valentin Radev, who will retire shortly. His responsibilities will be taken over by the two Maritza managing directors Yordan Georgiev and Angel Yankov.
Maritza currently comprises the companies Maritza Manpower OOD and Maritza Avtokranove OOD and is active in Plovdiv with 21 employees. The Maritza fleet currently consists of six cranes with lifting capacities from 40 to 160 tonnes. The companies will thus continue to operate under the Maritza name.
Commenting on the deal, Peter Stöttinger, managing director of Felbermayr Transport- und Hebetechnik, said: "Through the takeover of the crane rental company Maritza, we now have the opportunity to further strengthen our market position in Bulgaria, whereby a further goal is to also establish our business field of platform rental in Bulgaria in the course of the expansion."