Austria-headquartered Felbermayr will acquire a 50 percent stake in the Dutch inland shipping company Rijnmond Logistics Beheer, which is based in Papendrecht.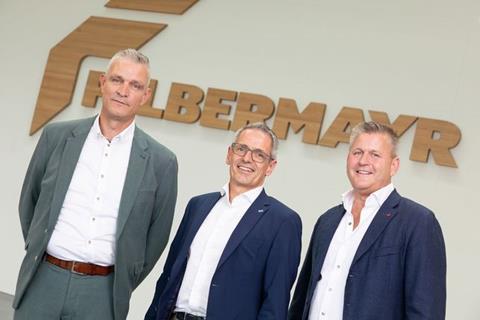 Subject to formal approvals, the deal could be finalised on October 1, 2023. The intention is for increased cooperation with Felbermayr's subsidiary Haeger & Schmidt Logistics, which specialises in inland navigation, shortsea, intermodal and port logistics, as well as projects, shipping and forwarding.
Felbermayr took over Haeger & Schmidt Logistics back in 2013. For Horst Felbermayr, ceo of the holding company, the acquisition of shares in Rijnmond Logistics represents a further logical step towards expansion in shipping logistics. "The strategic investment in Rijnmond Logistics and the close cooperation with Haeger & Schmidt Logistics expands our service portfolio considerably and strengthens our position in the industry enormously," he said.
Haeger & Schmidt Logistics ceo Heiko Brückner added: "We are delighted with the decision to invest in Rijnmond Logistics and thus drive forward the expansion of the Haeger & Schmidt Group. The team led by Cees van Putten [managing director] is a significant addition for us. Thanks to their expertise and the close cooperation, we can offer our customers an even broader and more efficient range of services in inland waterway logistics."
In addition to its headquarters in Papendrecht, the company operates another site in Schengen. With two of its own coupled push-tow combinations and one motor vessel, as well as around 20 independently owned vessels and charter vessels, Rijnmond Logistics has a chartering capacity of 79,000 tonnes.