International freight forwarders DSV and Kuehne + Nagel (K+N) have posted strong results in the third quarter of 2022.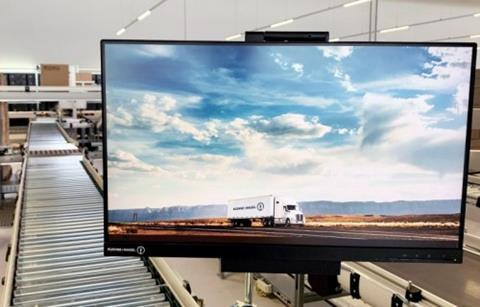 Switzerland-headquartered K+N had its best-ever nine-month results, said Stefan Paul, ceo, with net turnover from January to September increasing by 40 percent to USD30.6 billion, EBIT increasing by 71 percent to USD3.1 billion, and net earnings up by 73 percent to USD2.3 billion.
EBIT for K+N's sea logistics division amounted to USD1.7 billion. The forwarder noted that, overall, complexity in global oceanfreight markets steadily decreased in the first months of 2022 but added that volatility in major trade routes is increasing.
EBIT for the air logistics unit stood at USD1.1 billion. K+N said: "Commercial airline operations were volatile in the first nine months of 2022 due to the overall geopolitical situation and level of uncertainty. Even so, demand for cargo capacity on most trade routes was positive."
Road logistics, meanwhile, delivered significant revenue growth thanks to a high utilisation of networks in all regions. EBIT reached USD120 million from January to September.
Paul noted: "Higher energy prices, broad-based inflation as well as geopolitical tensions drive additional volatility in supply chains. At the same time, the easing in sea and air freight markets translates to some relief for our customers."
For Denmark's DSV, gross profit for the first nine months of year grew by 50 percent, while EBIT before special items grew by 75 percent.
The forwarder's air and sea division saw an 81 percent increase in EBIT before special items, the solutions division achieved a 104 percent EBIT increase and road achieved an 18 percent increase in EBIT.
Jens Bjørn Andersen, group ceo, said: "We are very pleased to report a strong set of results for Q3 2022 and for the first nine months of the year. All three divisions continued the good performance with growth in earnings and market share gains across most of our business areas. The global economic uncertainty has increased, but we have great trust in our flexible business model, which enables us to quickly adapt to changes."
Based on the strong performance for the first nine months of the year, and the company's expectations for the fourth quarter, DSV has upgraded its full year EBIT outlook before special items from DKK23-25 billion (USD3-3.3 billion) to DKK24.5-25.5 billion (USD3.24-3.38 billion).
DSV is preparing two separate share buyback programmes for a total of approximately USD927.9 million.