Cuxhaven Port Association (HWG) has confirmed its 15-member board of directors. Promoting trade between the region and the UK is high on the group's agenda.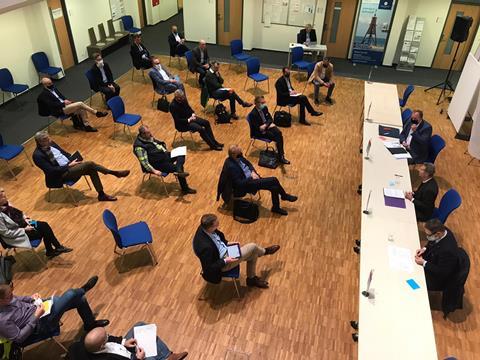 The board, which has been bolstered with the appointment of the head of Cuxhaven's Economic Development Agency Marc Itgen, will serve a two-year term.
Hans-Peter Zint, chairman of the board, said: "We are very pleased that the traditionally close cooperation between the port association and the city of Cuxhaven will continue through the commitment of Marc Itgen. Next year we will further promote the port of Cuxhaven and position it as a good alternative route for transports between Continent and UK in the Brexit scenario."
Other priorities for the gateway include further development of the German Offshore Industry Centre and the electrification of the railway lines to and from Cuxhaven. "We are confident that together and in cooperation with the city of Cuxhaven, state port operator Niedersachsen Ports, Seaports of Niedersachsen and other relevant authorities and politicians, we can continue to achieve positive results," added Zint.