Mammoet will open an office in Taichung, Taiwan, to better serve the offshore wind industry in the region.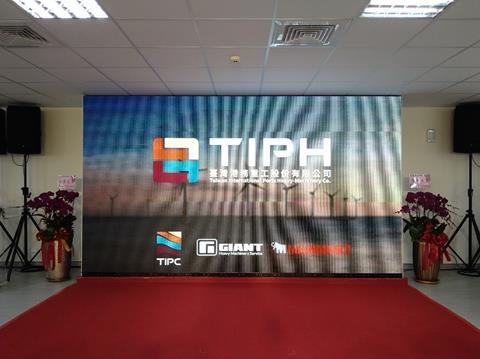 Mammoet said that its business has been expanding in Taiwan. Alongside its joint venture partner Giant Heavy Machinery Services Corp, and in cooperation with Taiwan International Ports Corporation (TIPC), Mammoet will offer engineering and project management services from the office.
The cooperation with TIPC will operate under the name Taiwan International Ports Heavy-Machinery (TIPH).
Mammoet will provide engineering, heavy lifting and transportation solutions including marshalling, ballasting, weighing, as well as load in and load out transportation services. This will be supported by the company's equipment, which includes over 200 axle lines of SPMTs and a super heavy lift PTC200 DS ring crane.
Chris Schraa, managing director for Mammoet Taiwan, said: "Our strong joint venture with Giant Heavy Machinery Services Corp and the new cooperation with the Taiwan International Ports Corporation means that the time now is right for us to move closer to where we execute our projects."
The Taichung office will be Mammoet's third office in Taiwan alongside Hsinchu and Kaohsiung.