HLI Rail & Rigging has joined forces with Bill Mars to purchase the equipment and hire the personnel of ProEnergy Services' transformer services division and form Mars Transformers.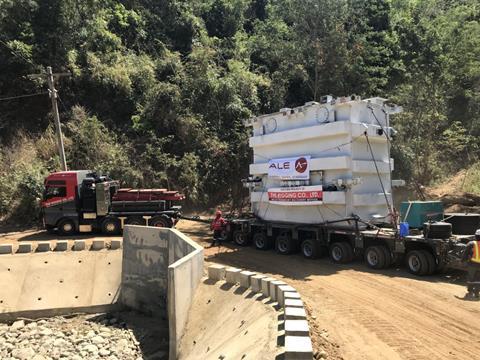 Mars Transformers will provide a single source for the purchasing, delivery, installation, dismantling, testing and commissioning of power transformers and related substation equipment.
Mars Transformers will bring together HLI's expertise in the transport and delivery of power-related equipment and the former transformer services team of ProEnergy Services, headed up by Bill Mars.
Mars Transformers officially opened its doors on February 1, 2021, and will operate both within the domestic USA as well as internationally.
Ross McLaren, partner at HLI, explained: "When ProEnergy Services agreed to divest itself of the transformer services division equipment and inventory of transformers, we got the opportunity to hire people and gain equipment to create our own company to offer a single source solution covering high voltage projects from delivery to final testing and commissioning. We have consistently seen within the industry that there is a disconnect between the delivery and the assembly of these pieces of equipment – the field services side from the transformer manufacturers could arrive a few days earlier or later than the equipment, resulting in additional costs and schedule delays because of the inefficiency of coordination, for example.
"The best thing we can do is offer the manufacturer one purchase order solution for the transportation, assembly, testing and commissioning; essentially, a more efficient solution."
Mars Transformers' services will also include the sale of transformers. In addition to the new equipment on order, the company currently has an extensive inventory of large power transformers up to 230 MVA, high voltage breakers up to 230 kV, and the other necessary accessories required to construct complete high voltage substations ready for immediate sale.