Justin Archard and Simon Guthrie have teamed up to launch One World Shipbrokers, based out of Hamburg.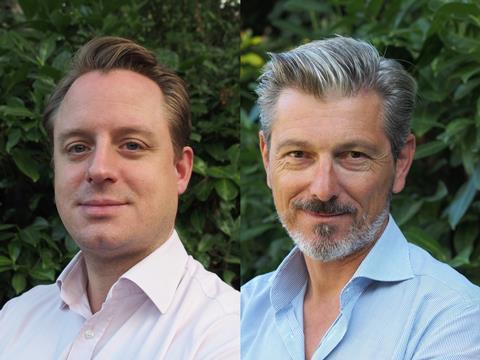 The company will offer specialist shipbroking and consultancy services to the breakbulk, heavy lift and project cargo shipping sectors. Archard (formerly of SAL Heavy Lift and Jumbo) and Guthrie (once of COLI, SAL Heavy Lift and EA Gibson) will draw on 30-plus years of combined commercial and operational experience to cater to these niche businesses.
One World Shipbroking will provide pure intermediary brokerage and will not act as a carrier or take a position against an owner. "We believe there is always demand for value-based consultancy and objective advice in placing shipping contracts especially in the breakbulk and heavy lift world where there is so much commercial and operational complexity and diversity. With our knowledge and experience we can add value to any shipment large or small wherever in the world it may be," said Archard.
He added: "We aim for transparency in our dealings, reliability in our service and knowledge that is unequalled in the industry. Becoming a knowledge house is something we aspire to. Knowledge drives business. What makes us a little different is that we have more commercial knowledge and operational experience of how owners and operators – in our segment – think and work than any other brokerage, including the big London firms who steer clear of the multipurpose market completely – perhaps for reasons of experience and skill set.
"For 20 years I was on the owners side, working all across the world in many different roles, eventually in corporate management. I think I have seen much of what the industry has to offer and what it can do."
Despite the economic turmoil caused by the Covid-19 outbreak, the multipurpose and heavy lift shipping sectors fared relatively well in 2020 and Archard believes there are reasons to be optimistic for the year ahead. "The general sentiment among those I have spoken with is that 2021 for the geared multipurpose/heavy lift market will be better than 2020," he said.
Although oil and gas cargoes will be limited, power generation – particularly renewables – will likely take centre stage. "Industrial commodities are shaping up to go on a run and that will spur mining activity in Australia, Chile, Brazil, Canada and perhaps even Africa where the development of the Simandou iron ore mine has been many times delayed yet continues to be spoken about as a near term development. And, we may even see the resumption of some postponed projects," he said.