Blue Water Holding, covering the transport and logistics group's total activities, posted a EUR19 million (USD21.1 million) profit in 2021.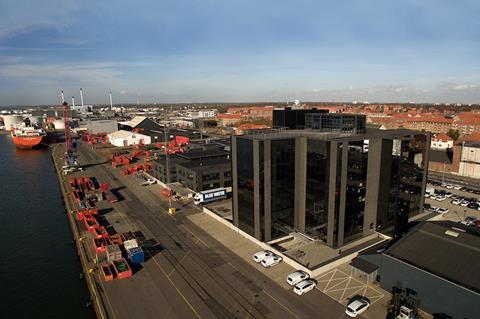 In 2021, the top line increased by almost EUR134 million (USD149 million) to EUR900 million (USD1 billion) – a rise primarily resulting from the extremely high freight rates, which Blue Water expects will remain at the same level for the better part of 2022.
"2021 has brought a great amount of challenges for us, for the transport industry as well as for our customers, and we are satisfied with the annual result. Covid-19, capacity problems and increasing energy prices have left notable marks on the year, but thanks to our diligent and competent employees we have succeeded in servicing our customers with efficient and strong transport solutions. We came out of 2021 with a good financial result – and most importantly, we have a more dedicated organisation and a stronger foundation for continued growth and development," said Søren Nørgaard Thomsen, ceo of Blue Water.
He added: "During recent years, our core business has developed strongly and in a sensible way. We pursue our strategy and focus on consolidation, efficiency enhancement and growth. Last year, we launched exciting new activities contributing to satisfying the customers' needs - e.g., within airfreight and rail transport. Furthermore, we expanded through acquisitions and new locations in Canada, Germany and Australia among other places."
The company said that the first months of 2022 show good development. Growth-wise, Blue Water has expanded in Guyana and there are a number of new locations worldwide that are in the pipeline.
"Our operation and strategy are trimmed to be able to deliver a satisfactory result in 2022, but it is expected to be lower than last year. Among other factors we focus on the fact that the world is still facing various challenges in the form of high energy prices, capacity problems and war, including sanctions, which have an impact on our customers' business. As for Russia, we have put our activities on hold, and we observe all sanctions that have been and will be imposed in connection with the conflict," said Nørgaard Thomsen.