Rolls-Royce has established its Small Modular Reactor (SMR) business division, which aims to bring about the next generation of low-cost nuclear power plants.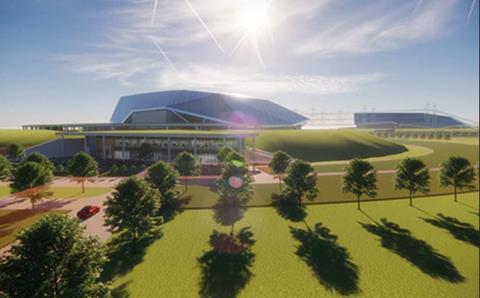 Rolls-Royce Group, BNF Resources UK and Exelon Generation will invest GBP195 million (USD261.4 million) across a three-year period, enabling the partners to secure grant funding of GBP210 million (USD281.6 million) from UK Research and Innovation funding.
Warren East, Rolls-Royce ceo, explained: "The SMR programme is one of the ways that Rolls-Royce is meeting the need to ensure the UK continues to develop innovative ways to tackle the global threat of climate change. With the Rolls-Royce SMR technology, we have developed a clean energy solution, which can deliver cost competitive and scalable net-zero power for multiple applications from grid and industrial electricity production to hydrogen and synthetic fuel manufacturing."
The Rolls-Royce SMR design will be able to generate 470 MW of power and has a footprint just one-tenth the size of a conventional nuclear power plant. Due to its smaller size, a SMR project would be less likely to succumb to the cost overruns and delays that often hamper large-scale nuclear power developments. Rolls-Royce expects the design to be available to the UK grid in the early 2030s.
SMR technology has been a feature of the HLPFI's pages for a number of years now. Smaller reactors can be manufactured and self-contained, meaning they could be trucked to the final site. This would also provide a more flexible power supply; numerous plants of this type could be grouped together to provide output comparable to that of larger plants, or smaller groups could be established so as to not flood the transmission systems.
China has moved ahead with its 100 MW SMR designed by China National Nuclear Corporation, having completed its preliminary design stage. The ACP100 nuclear reactor is slated to be deployed in the Hainan province and be used to generate heat for a residential district. Canada, too, has small modular nuclear reactor ambitions, with the goal of building a demonstration plant by 2026.
In the USA, the most progress has been made by NuScale Power and its partner Fluor.
Utah Associated Municipal Power Systems (UAMPS) awarded Fluor a cost-reimbursable development agreement to provide estimating, development, design and engineering services for its Carbon-Free Power Project, using NuScale Power's small modular reactor design.
The US Department of Energy provided UAMPS with a multi-year cost share award for up to USD1.4 billion in funding to aid the development of the country's first small modular nuclear reactor project. The funding is intended to mitigate licensing and financial risk and to accelerate commercial deployment schedules.
The first module is expected to begin generating power in 2029, with the remaining modules coming online for full plant operation by 2030, said NuScale.