Siemens Gamesa is taking strategic steps to accelerate its turnaround after ending a challenging third quarter marked by ongoing difficulties in the wind energy industry, as well as internal challenges mainly impacting its onshore pipeline of work.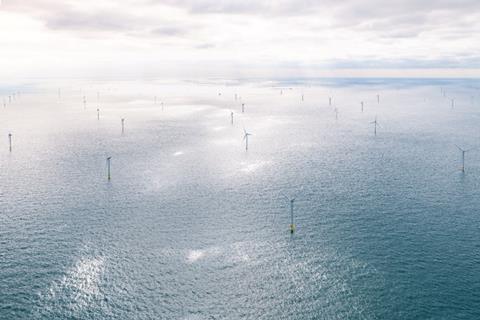 The company reported revenue of EUR2.4 billion (USD2.6 billion), down 10 percent year-on-year, in the three months up to June 30, 2022. EBIT pre-purchase price allocation and before integration and restructuring costs stood at minus EUR343 million (USD350.8 million), equivalent to an EBIT margin of negative 14.1 percent.
Siemens Gamesa said its performance continued to be negatively affected by volatile market dynamics – inflation of energy, raw material and logistics costs, non-availability of key wind turbine components, port congestion, and supply delays.
There were also internal challenges, including a difficult ramp-up of the Siemens Gamesa 5.X onshore platform and higher costs driven mainly by failure of components and repairs in legacy onshore platforms.
Still the company reported a strong and growing pipeline of work. It is also going to restructure its managerial processes under what it calls the Mistral programme. Details of the operating model will be finalised by October 1, 2022.
Siemens Gamesa ceo Jochen Eickholt said: "Now is the time to take decisive action and sustainably shape our future. Under our new operating model, we will be able to support our customers faster and with greater expertise."
Another bright spot for the company was the power up of the first Kaskasi offshore wind turbine earlier this week. The 342 MW project will feature 9 MW turbines from Siemens Gamesa and is scheduled to be fully operational by the end of the year.
Located 35 km off the coast of Heligoland in the North Sea, the new site will be part of the Heligoland Cluster together with the Amrumbank and Nordsee Ost projects.