Siemens Gamesa is planning a nacelle manufacturing facility at the port of Coeymans in New York State, USA.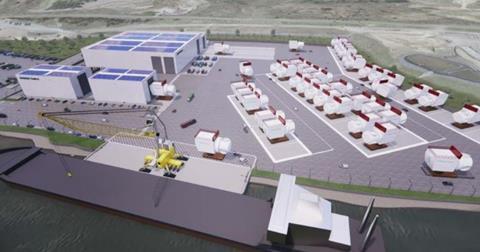 Construction of the facility is subject to the company's wind turbines being selected by the New York authorities in their third offshore wind solicitation.
Siemens Gamesa also plans to create a local network of supplier facilities, including steel component fabrication, bearings, and composite components. The company said the proposed supplier network and manufacturing facility in New York would supply components for all its offshore wind power projects along the US East Coast.
"The announcement of this proposed facility in New York is a major step forward in our desire to lead the massive US offshore wind market," said Marc Becker, ceo of Siemens Gamesa's offshore business.
"The numerous economic, employment, and environmental benefits that offshore wind presents are enhanced by solid policies and frameworks, which are critical for financial success."