Tadano Oceania has opened a 14,000-sq m head office in the Brisbane suburb of Lytton, Australia.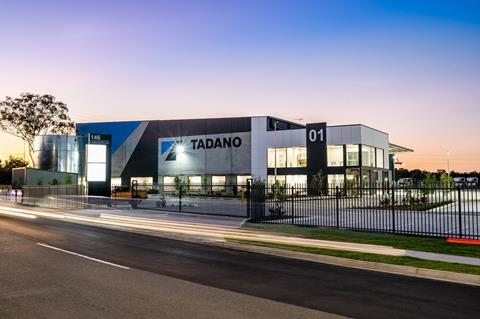 The facility – which cost USD10 million to develop and provides access to both Tadano and Demag parts and services – will enhance Tadano's offering to customers within Brisbane and its operations across Oceania.
Anthony Grosser, managing director at Tadano Oceania said: "Our new head office at Lytton is now the largest dedicated crane repair facility in the Southern Hemisphere."
Tadano said the Lytton facility is an improvement on its previous head office located in the suburb of Darra. Its location off the port of Brisbane motorway makes it more accessible to customers.
In addition, Grosser explained: "We now have more than 8,000 sq m of hardstand for the commissioning, repair and reconditioning of cranes, as well as two wash pads – one internal and one external.
"There are (also) 12 fully equipped service bays, meaning customers' needs can be addressed promptly," he added.