Crane manufacturer Tadano is implementing several strategic global initiatives to better serve its customers.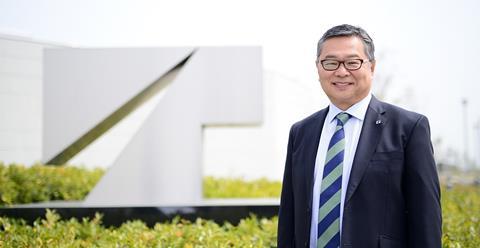 In Europe, Tadano reorganised its operations. This includes the restructuring of the Tadano Faun and Tadano Demag businesses; as well as aligning and improving its operations at the Zweibrücken and Lauf production sites in Germany; and the reintroduction of Japan-made rough-terrain cranes for customers in the European market.
In Japan, Tadano is offering customers its all-terrain and lattice boom crawler cranes manufactured at the German Tadano Faun and Tadano Demag factories.
In the Americas, Tadano is streamlining its business under a unified structure. Tadano America Corporation will now coordinate all commercial activities for the group in the Caribbean and North, Central and South America, with the exception of Brazil.
The Tadano Mantis Corporation will continue to be an engineering and manufacturing centre of excellence for the company's Pan-American operations.
Later this year, the manufacturer plans to transition to a single, unified brand that will be used for all cranes and replace the Tadano (Faun) ATF, Demag AC, Demag CC and Tadano Mantis branding. With this change Tadano will also harmonise product nomenclature for all-terrain and crawler cranes. The model nomenclature will continue to use the AC for all-terrain and CC for lattice boom crawler cranes in combination with axle number, metric tonnage and a version number.
"Unifying all models under the Tadano brand affords the company an opportunity to better leverage synergies, maximise economies of scale and ultimately offer customers a more competitive full line of lifting equipment," said Tadano.