Tschudi Mozambique has opened an office in Pemba.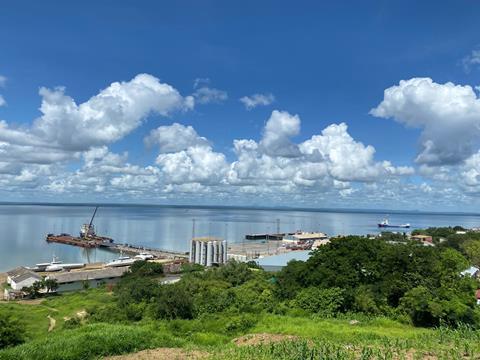 Tschudi is already present in the country through its office in Maputo. Pemba joins the set up and will similarly offer a broad variety of services for aid and relief, renewable energy projects and the oil and gas sector.
The company said that the office will play a role in the development of Mozambique's LNG projects. The city is a major hub for the delivery of cargo and for its distribution across the country's northern territories.
It will be headed up by Fabio Spetrini, who will work closely with Thomas Vestergaard, managing director for Tschudi Mozambique. Taking on the role of general manager for the office, Spetrini will be responsible for managing all activities from the site in Pemba.
Tschudi said that it has wanted to open an office in the northern part of Mozambique for some time. The area, however, has been plagued with instability from both the pandemic and the deteriorating security situation. With the pandemic easing and an increased military presence in the north, Tschudi believes the situation in Cabo Delgado has stabilised.
"Difficult times seems to finally be waning," said Tschudi. "This has directly affected the large oil and gas projects in northern Mozambique and many of the big players have decided to pick up business after staying dormant for a couple of years. As a result of the budding business activities, Tschudi Mozambique is now officially announcing the opening of a new office in Pemba."
Vestergaard added: "The office in Pemba is a result of our experiences in Maputo so far – being present in the north is an absolute necessity as it enables us to act promptly whilst being on site. I believe that it is from here we can provide the best possible services related to the activities connected to Area 1 and Area 4."